If you are poor or unemployed, it's all
your fault!
Wayne Dyer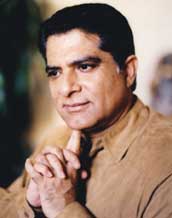 Deepak Chopra
Rhonda Byrne
New Age
New Thought
Law of Attraction
The Secret
Motivation
Self-Help
Bullshit
The Market for Self Improvement Products & Services (October 2001 – 4th Edition)

Market Value: "The total self-improvement market (incl. revenues of commercial & medical weight loss programs) is estimated by Marketdata to be worth $5.7 billion as of 2000. We expect 9.1% yearly growth through 2005, to a value of $7.78 billion four years from now. The market has been growing 9.9% annually since 1998, up nearly 20% in two years. The major category of the market is comprised of general motivational, spiritual and self-help products and programs—32% of total sales. This category has grown in importance since 1998. Conversely, the business/financial category has declined in relative importance, now accounting for 21% of sales last year. Weight loss and exercise are still major categories of self-improvement, representing 16% and 25% of the market, respectively."
Source: Marketdata Enterprises, Inc
... to give it perspective, that is
twice
the size of the U.S. Machine-Tool industry.
Abandoned Factories:
...are replaced by Manufactured Platitudes:
These days, they make you pay for your own lobotomy...
...and don't forget, it's all your fault.
What a bunch of assholes.
-----------------------------------
More:
Minor saints and gurus...
Not really worthy of Asshole status... more like sub-holes.
Ram Das aka Richard Albert
Neale Donald Walsch
Terry Cole Whittaker
Rev. Michael Beckwith
Bob Proctor
Jack Canfield
Oprah "Enabler" Winfrey